I'm Leslie Ng
Leadership and life coach
Hey I'm Leslie!
Welcome! I believe in community and I believe in co-creating change together. I am deeply committed to helping you make your unique impact in the world and create the change in your community you desire because we so desparately need a new narrative. My theory of change begins with the individual, "what we practice at the small scale, sets the pattern for the whole system" – Adrienne Maree Brown. By deepening our capacities to learn, adapt, grow and show up more wholly as our authentic selves we can expand our abilities to lead and create change.
I help conscious entrepreneurs unlock their full potential and build movements!
I am deeply concerned with the state of this world. My work in sustainability and corporate social responsibility, and leading change through conversations on equity, culture and systems change has ultimately led me to creating and supporting a community of changemakers. I retrained in healing modalities and trauma-informed coaching in order to support a deep personal transformation. I am passionate about supporting you as a conscious leader, to help see the possibilities before you, build the resilience you are capable of and feel the power you already have inside you, with the tools and community that can help you radiate the change you desire.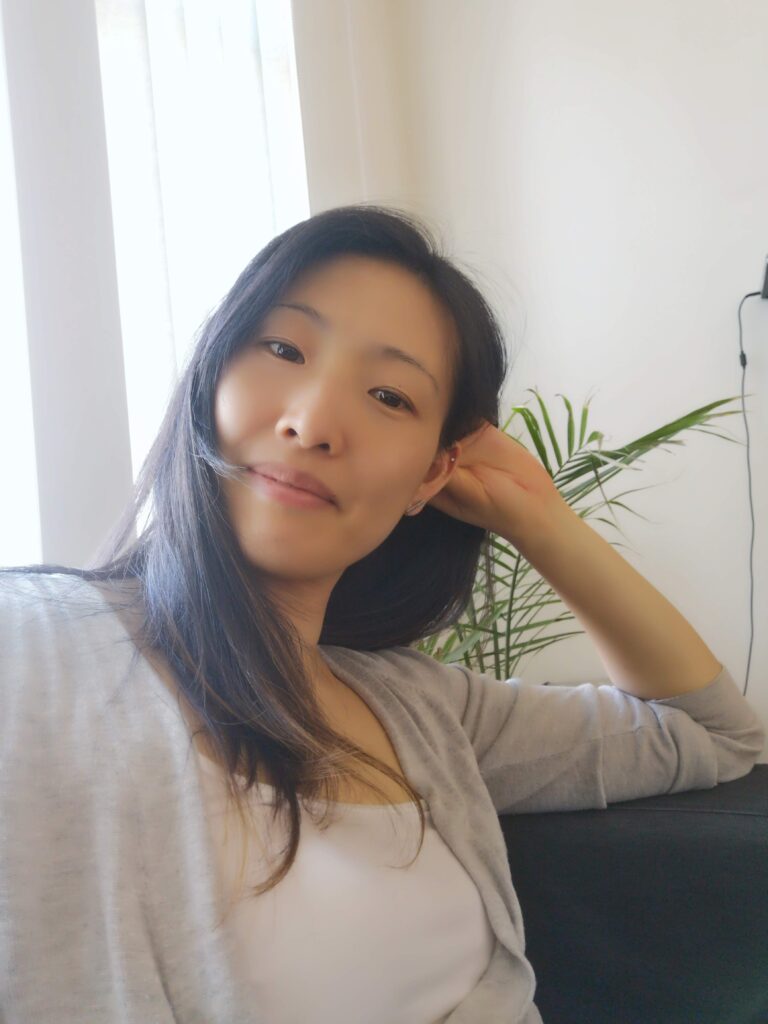 What I know…
We each have our own unique impact that only we can make in this world but the dominant cultural narrative may not have ever let that part of you shine. We are at a point in this world where it is critical that we create the radical culture change we need to restore relationships within ourselves, with others and ultimately with the planet we so depend on. 
In my quest to find the right action to make the biggest difference, I stayed stuck in my head. I was seeking to contribute to the best solution to the problem but I was asking the wrong questions! Meanwhile, my grief and anger about the issues were crippling. Finally, I realized that it wasn't about solving the biggest problem with the best solution but showing up to do the work that only I could do, that I am uniquely gifted to do. 
We're each here with a unique leverage point to shift the system. The question is whether we're ready to step into our full potential to achieve it.
My key question now is: 
How can I live, work and grow in a way that supports and contributes to the change I want to see?
Right now, my work in this fractal is to show up and continue creating the conversations that create new liminal spaces within oneself and to passionately support individuals who are ready to explore this question and deepen their capacities to lead. These complex problems require us all to dig deep and lean into our personal edge to become the version of ourselves that can lead and elevate the collective. 
You are more powerful than you think you are
Some more details…
I'm a virgo, a wife, mother, introvert (INFJ/ISFJ), fun-loving, social being
I am a certified in EFT (Emotional Freedom technique) practitioner
I am a Reiki Level I and II practitioner (though I use it more for my personal treatments)
I am an accredited conscious reality design coach with Morgana McCabe Allan
I am currently completing my NLP practitioner training
I have my P.Eng, and MBA and over 20 years in consulting, sustainability, corporate social responsibility, and public policy
I've just started diving into Human Design and learning about it –  I am a Generator (1/3 profile)
I love personal development, the beach, my family, being in nature, rock climbing and I drink hot water not coffee ;